Wangaratta to enjoy the Scottish Diaspora Tapestry February 28th/ March 13th ... the exhibition 'Victoria' needed!
.. surprised but delighted to be invited to Wangaratta Library to exhibit the tapestry there February 28th/ March 13th ...

There was a wee hiatus [between Albury and Sydney NSW] on the Australian Exhibition Tour Jenny Bruce is leading DownUnder and, perchance*, the arts community just across the State Border in NE Victoria in Wangaratta has opted to exhibit. It's a Rural City with an extraordinary history .. gold and gem mining, largest wool mill at the time and of course close links with the Aboriginal population. It also has a quilted artwork that captures the imagination of any diaspora wanderer.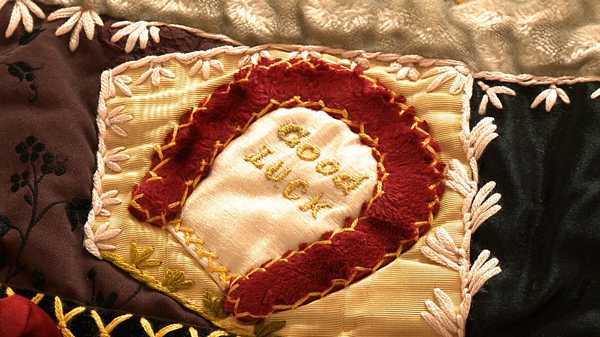 It's the Heritage Listed Marianne Gibson Quilt; the world's finest example of a crazy patchwork quilt made by a local woman Marianne Gibson between 1891-1896. It incorporates the story of the times and styles of the late 1800s. Amongst many finely embroidered motifs featured are local flora & fauna, Asian, European and North American influenced designs. It was gifted to the Wangaratta Historical Society in 1976 by Alma Gard, a housekeeper for the Gibson's who was given the quilt by Marianne's daughters. It is kept in a special temperature controlled atmospheric room in the Wangaratta Art Gallery.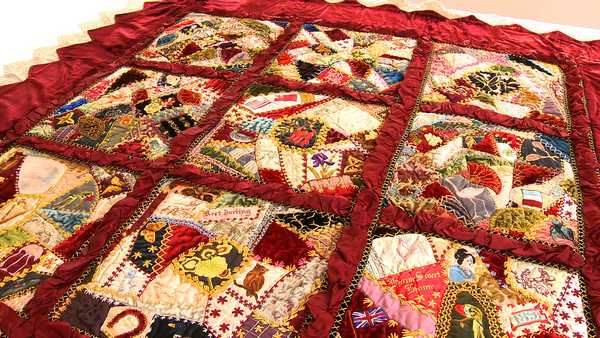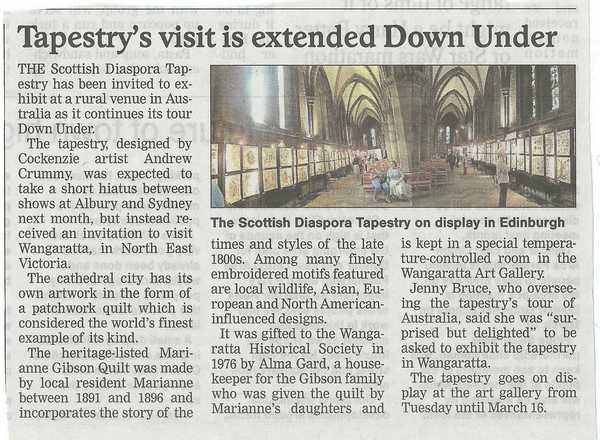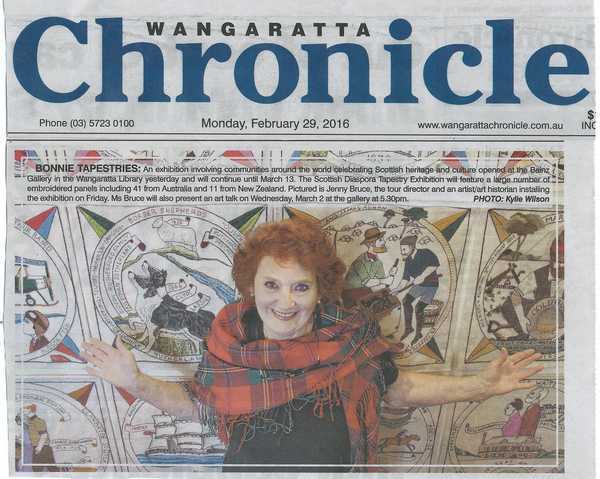 ______________________________________________________________________
[Ed: for the record .... Ned Kelly was finally captured just 6 miles southwest of Wangaratta at Glenrowan in 1880.]
* .. we said perchance; 'twas a miracle really! Brigitte - Gitta Amor came to see the exhibition with husband and grandchild since her son works in the Albury library. With friends she knew through textile groups she wove threads together ... and managed to find the venue ...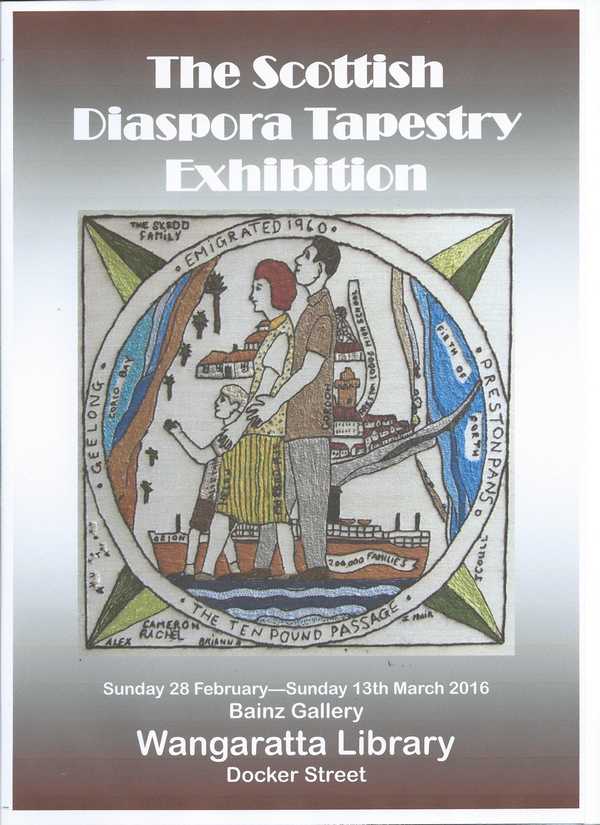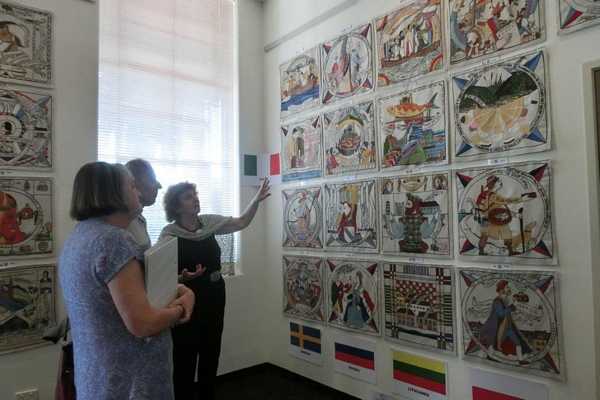 ....then another lady from the embroidery group in Wangaratta visited here too and offered to help and get the quilters involved, so between us all, it's happened ... great enthusiasm everywhere ....



Published Date: February 19th 2016