3 Harbours Arts Festival - every June since 2006
In its Foundation Year, 2006, the Festival presented over 125 artists at more than 80 venues with 600 artworks and various tours, talks and demonstrations. In 2007 this grew to over 500 particpants at 140 venues in people's homes, community halls, at all three harbours and two miles of shop windows. Some 17,000 footfalls were registered. Since then it's just kept growing .... even reached the stage by 2009 where everyone started to reflect on where and how it would evolve yet further ....
Details of each year's programme can always be found at:
Contact 01875 819922 for further information on The Festival asking for Gillian Hart, Tom Ewing or Andrew Crummy.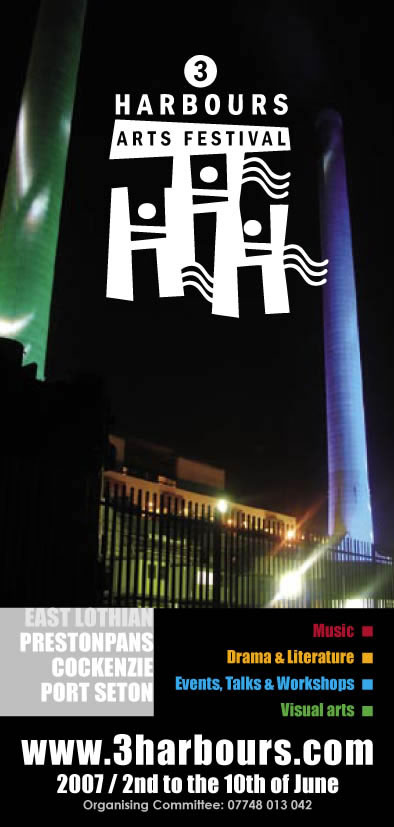 *
The full Foundation Year 2006 Catalog is accessible for download below......
Next