Eastern Lodge, Prestoungrange House, by William Playfair: 1837
Playfair modernised Prestongrange House and created Eastern Lodge: 1830-1853

William Playfair [1790-1857] was one of the major Scottish architects of the mid 19th century and he was almost entirely responsible for the way Prestongrange House looks today, serving since the 1920s as home for the Royal Musselburgh Golf Club. His work there was undertaken for Sir George [5th Baronet] and Lady Harriet Grant-Suttie.

There were three main phases of work - initially creating the Northern tower from 1830; secondly creating the Eastern Lodge and Gateway from 1837; and finally adding the West Tower and other major improvements from 1845-1853 costing a most substantial sum of in the region of £10,000.

Many beautiful drawings are held by University of Edinburgh for the entire sequence of Playfair's work but the most significant ones relating to Eastern Lodge are shown here.

click on all images to view clearly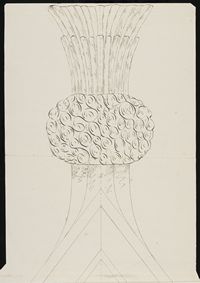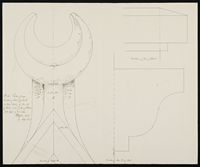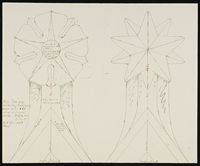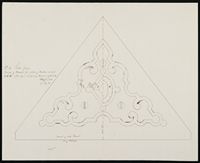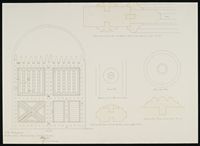 It can be seen that very great care was lavished on the carved stone designs placed around the roof lines and the gate itself that was placed beneath the great arch. Whilst the stone work has survived unscathed the wooden gates were inevitably replaced with beautiful wrought ironwork, and those now shown in the photographs below were created in 2006 for the Baron and Lady of Prestoungrange by Ratho's distinguished Edinburgh craftsmen.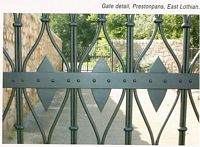 Eastern Lodge and Gateway as Joint Caput from 2006

The Baron and Lady of Prestoungrange acquired Eastern Lodge, known more usually as East Lodge, in 2006 as their home in Prestonpans and as joint caput of the Barony with The Prestoungrange Gothenburg. Taking up residence meant that the Baronial line had returned after a century of absence since the Grant-Sutties had vacated the house at the start of the 20th century, subsequently leasing it for the benefit of the Royal Musselburgh Golf Club [RMGC] and then eventually selling it for their benefit after World War II. The Baron and Lady Prestoungrange left East Lodge a decade later in December 2016.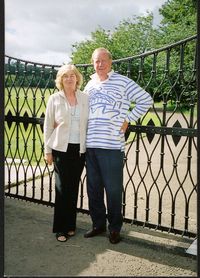 Eastern Lodge was sold by the RMGC to local builders Rollo in the seventies and a single story extension was added to the east making it a most agreeable three bedroom home with a new entrance hall, kitchen and sitting room. It had formerly been a more modest dwelling [as Playfair's drawings at the foot of this page show], used by gardeners and latterly green keepers for the RMGC. In the early 21st century Edward Carr further modernised the kitchen and bathroom facilities, and the RMGC built the southside stone garden wall to accord greater privacy. In 2006 it was home to the Prestoungrange Totem whilst Tom Ewing painted it. The photographs below showing Eastern Lodge in 2006/ 2007 were taken by the family.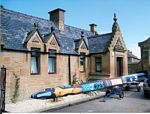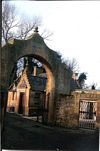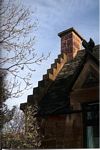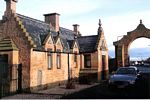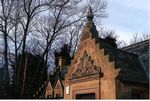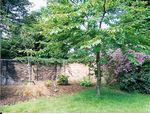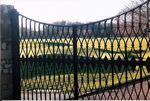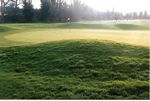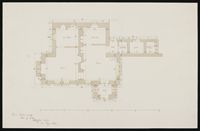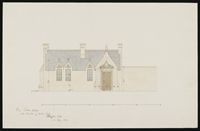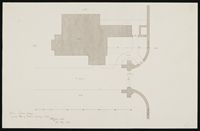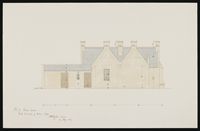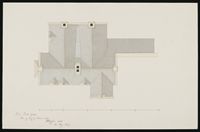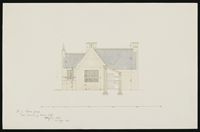 Published Date: April 8th 2007