Yiddish Tale at Bathurst & Lawrence - in mosaic by Cristina Delago
Temptation to great to resist ... especially in the light of The Prestonpans Tapestry ...

Karin Eaton had mentioned Cristina Delago's mosaic mural tale at The Global Biennial Conference in Colquitt, and then Cristina herself told the whole story at Collingwood's Symposium a week later. It was so intriguing that time simply had to be found to visit Toronto and track along to Bathurst and Lawrence.

That was easy to navigate and off-street parking was handy. An appropriate Jewish sign was clearly visible and surprisingly a brilliant Hungarian Kitchen - serving cabbage rolls and goulash with fitting interior decor.

click to enlarge all images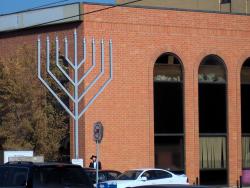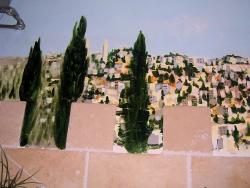 An extraordinary location if ever there was one ...

The mosaic runs along a retaining wall that is barely visible as you walk the pavement alongside it, and virtually indistinguishable from the far side of Bathurst.

The storyline is taken from an animated short film by Arnie Lipsey Almonds and Wine. Cristina's mosaic respects the origins in film by use of black/ white strip along the top and bottom of the artwork and recounts the tale of a young Yiddish couple moving from Europe to Canada.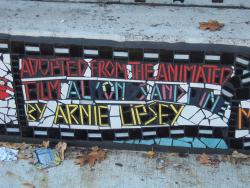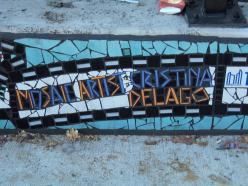 [The film itself is available on YouTube. A direct link cannot be provided here but if you Google 'Almonds and Wine' the link is there.] Cristina held long discussions with Arnie Lipsey to agree which images could best be used on her mosaic.

Here's how the mosaic looks to a casual passer by, or indeed a determined visitor such as your webmaster.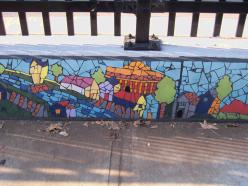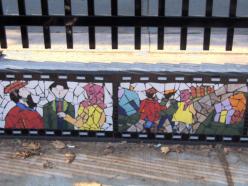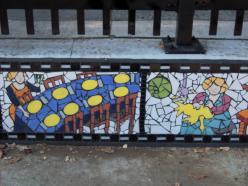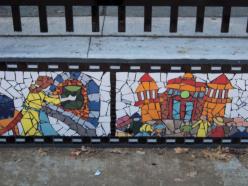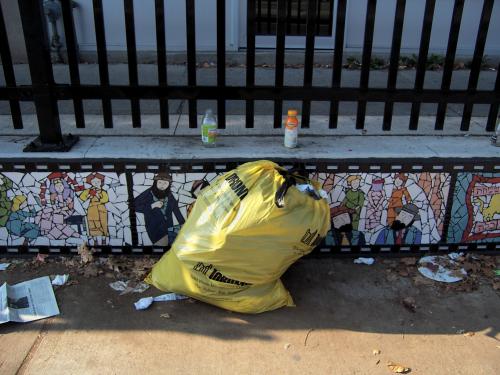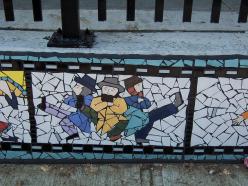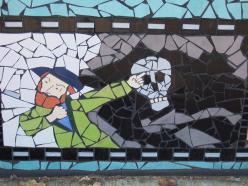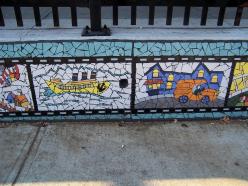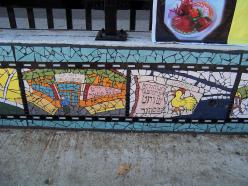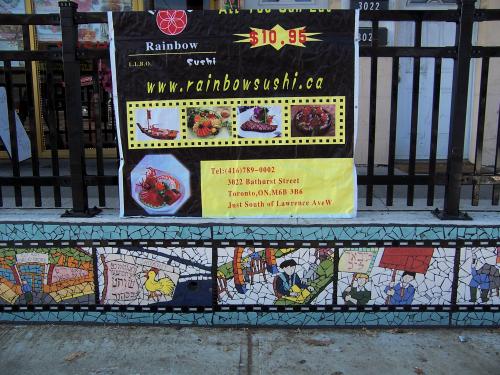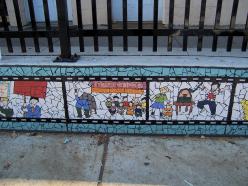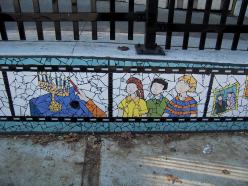 The fine work of art is displayed in such a location that frankly it's hard to discern how it will achieve too much for the community ... but Cristina's clearly very talented and the mosaic is beautifully created.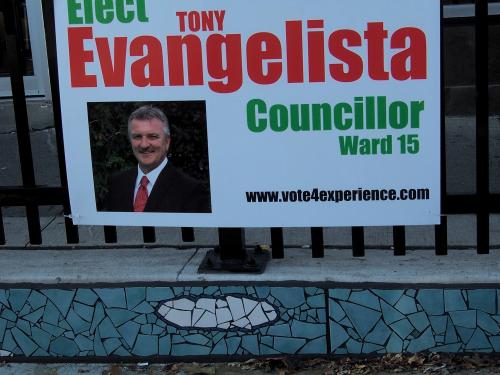 Published Date: November 13th 2010