Battle Trivia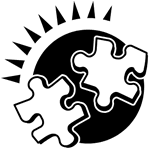 Why not test yourself with our online trivia from discovering your battle knowledge to playing frustratingly addictive puzzles.
Click the

link to the right of your preferred game to start playing.
Online Trivia

Online Quiz - Bonnie Prince Charlie Battle Bafflers

Register your support for the regeneration of the battle land mark and participate in the Battle of Prestonpans online multiple choice quiz. Score at least 15/20 points within 5 minutes and WIN an instant prize. Plus automatically be entered into the leader board with a chance to WIN 2 nights in Edinburgh and experience the Battle Re-enactment 2008

View the latest leader board.

Straighten up the Jacobite

This extremely addictive puzzle could test you for hours or you may solve the jumble within minutes.