Next public Exhibition of Scottish Diaspora Tapestry in Dundee postponed .......
Postponement News … from Verdant Works Dundee

We often get asked where the Scottish Diaspora Tapestry will next go on display … and the answer for 2020 was due to be at Verdant Works in Dundee .. in two parts from June 12th till September 12th. Alas that has now been postponed until Spring 2021.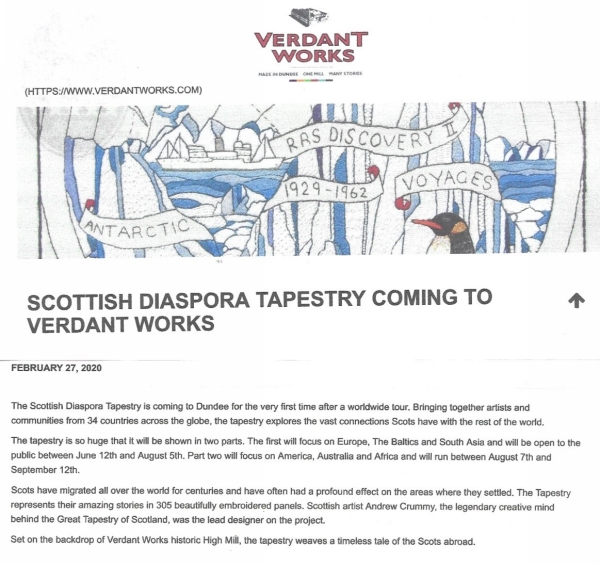 P.S. .. and for those wondering where to next see the Prestonpans Tapestry the answer is at Garioch Heritage Centre, Inverurie from August 8th/ October 31st .. both with an extensive programme of related activities. That alas is a postponed date …. but worth waiting for!
Published Date: February 29th 2020