Kristin Gunnarsdottir with the five new Icelandic panels she designed for the Diaspora Tapestry
Five beautiful unique panels join the Scottish Diaspora Tapestry

Landnámskvennarefillinn var afhentur skosku þjóðinni í þinghúsinu í Edinborg 3. júní. Myndirnar fimm sem ég teiknaði og fimm útsaumsmeistarar að norðan, Jenný Karlsdóttir, Hulda Jónsdóttir, Magnhildur Sigurðardóttir, Anna Guðmundsdóttir og Bryndís Símonardóttir saumuðu með refilsaumi verða nú hluti af the Diaspora Tapestry.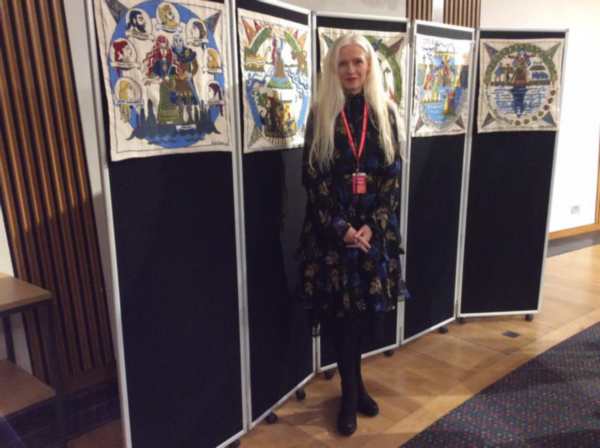 The previous week, prints of the design panels were given to Wick Museum - here displayed by eventual stitchers!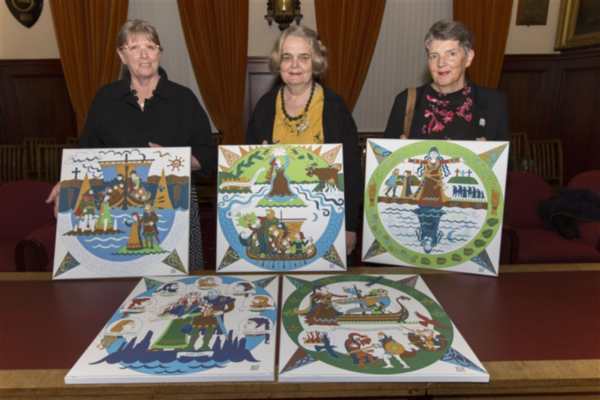 Published Date: June 3rd 2019