Cockenzie & Port Seton's Marina Proposal & More .....
Green lung …. there's an image for the battlefield!

At the Battle of Prestonpans [1745] Heritage Trust we have campaigned since 2006 for the resumption of agriculture on the remaining fields to east and west of the Waggonway. The Cockenzie Power Station MasterPlan that was created last year, after extensive community engagement and £150,000 investment by Enterprise Scotland with ELC, agreed … and we were designated as 'Zone 4'. Not only did the MasterPlan argue for the conservation of the battlefield that still remains, and the 1722 Waggonway that traverses it, but it argued it would importantly be able to act as a green lung for the whole area as it develops in Zones 1-3.

Delighted to see that Cockenzie & Port Seton Community Council are now robustly campaigning for that MasterPlan to be acted on as developers are invited into Zones 1-3. LINKED DIRECTLY HERE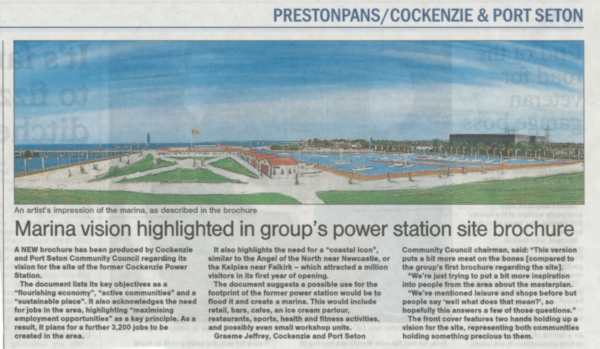 Their latest comments, available above to download are absolutely welcome and required reading for us all hereabouts. Especially as they move towards the 'Giving of Their Comments & Evidence to the Public Inspector' in the first week of October - you'll recall that on a recent visit to China the First Minister advised her Planning Minister to Call In the Application by Chinese-owned Inchcape Offshore for a sub-station on the foreshore, as it was a matter of national importance.


Published Date: September 23rd 2018