Where William the Conqueror Landed... the 'Veere Bouquet' comes ashore
The suggestion was a Talisman … wherever the Scottish Diaspora Tapestry was exhibited a fresh and magical mark would be made bringing protection and good luck ….

And lo, it is so. It was the Veere team in The Netherlands which exhibited the 'Premiere Complet' when all 305 panels could finally be displayed, which suggested the idea. And we weren't slow to agree it was a fine notion - and they should be accorded the opportunity of creating and maintaining it.

With 44 exhibitions accomplished, each venue earning their magical marks, the bouquet was ready to come ashore in the UK just as William the Conqueror had in 1066, at Cooden Beach-cum-Normans' Bay-cum-Pevensey in East Sussex. That just happened to be where Hanneke de Vroe and husband Jan were visiting old family friends and had carried the embroidered bouquet and the marks with them to deliver. In recompense copies of Arran Johnston's latest book, What Wouldn't We do for Scotland were gifted for those who had worked on the bouquet - and indeed promised to keep it updated each year as additional exhibitions take place.

[And Yes, more information from Veere - the newly appointed British Ambassador to The Netherlands had just paid a visit to Veere to share its Scottish heritage as depicted in the Diaspora panels. It turns out he just like his predecessor has Scottish family roots.]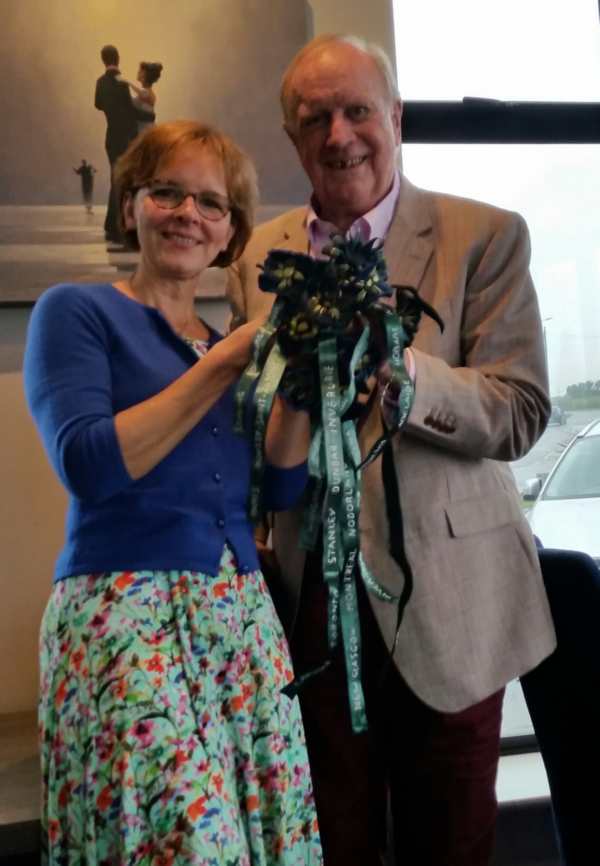 Gordon Prestoungrange was on hand to receive the Bouquet with Talisman marks from Hanneke de Vroe which is destined to be shared with the Friends of the Tapestries on November 14th later this year.

______________________________________________________________________

Ed: The careful observer will note that although William's Braw Bayeux Tapestry Tale was the inspiration for our original Prestonpans Tapestry in 2010, Scotland's own, ever popular, Jack Vettriano is clearly widely appreciated in East Sussex.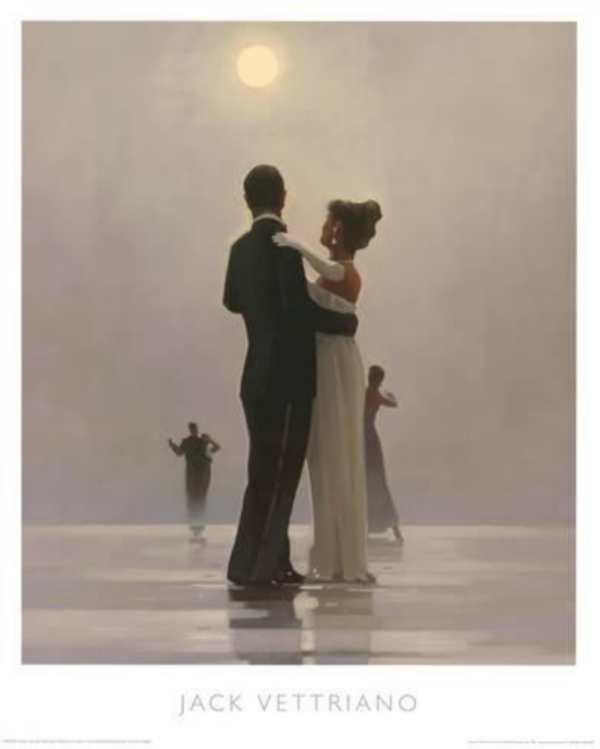 Dictionary definition: A talisman is an object that someone believes holds magical properties that bring good luck to the possessor or protect the possessor from evil or harm.

It's ironic that the only panel ever stolen of our two tapestries at their 44 exhibitions was a panel from Veere. It was stolen at St Giles' Cathedral in Edinburgh. But the magic was indeed there at work. The uncaptured thief returned it with a sincere apology for the inexcusable error of his original action!






Published Date: August 29th 2018