Diaspora Tapestry heads to Inverurie for summer months ...
Garioch Heritage Centre all set to stage tapestry display for Aberdeenshire: July 11th/ October 6th

The Diaspora Tapestry Team is delighted that the 305 panels will be on display for three months this summer at Garioch Heritage Centre. And so are they ... and they're already making sure all local embroiderers know it's there as well as those intrigued and soon to be fascinated by the braw tales told in the panels!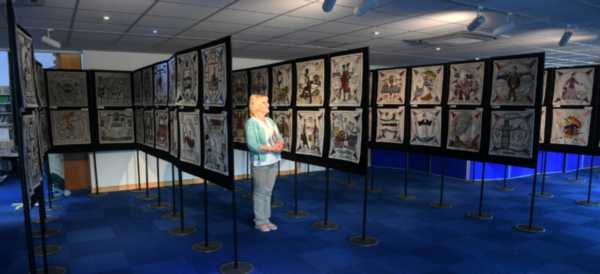 The exhibition in Inverurie will see the publication early August of a new book on the tapestry, set alongside the existing Official Guide and the Double Music CD. Written by Arran Johnston, it tells the story of the making and touring of the tapestry from 2012/2018 - What Wouldn't We Do for Scotland?

Local press coverage has already begun: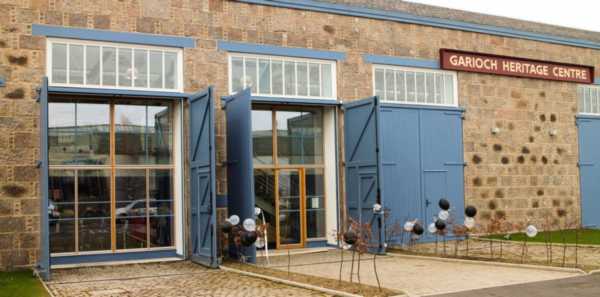 "The Garioch Heritage Centre will welcome the famous Scottish Diaspora Tapestry to Inverurie next week.
The tapestry will be on display in the Garioch Heritage Centre from Monday, July 9 to Saturday, October 6.
The tapestry measures 164 metres in length and is made up of 305 panels. It has been estimated that each panel took at least 200 hours to stitch.

"Since its completion, the tapestry has toured across the globe attracting over 250,000 visitors from Iceland and Canada to Tasmania and Otago.
Initially, communities from 25 countries where Scots had emigrated were invited to take part and groups of volunteers were asked to hand-stitch panels documenting their Scottish connections. However the number of countries expanded and by the end of the project the panels had been stitched by groups from 34 countries.

"The Scottish Diaspora Tapestry will be a fantastic short-term addition to the Garioch Heritage Centre which showcases local history and provides an insight into the lives and history of the everyday people of the area."

Nora Radcliffe, Chairman of the Garioch Heritage Society said: "It is a great honour for us to have such a national treasure on display at the centre. The tapestry is wonderful with so many stories embroidered into every panel, all providing an insight into Scotland's past.

"We are greatly looking forward to sharing this with everyone over the next few months."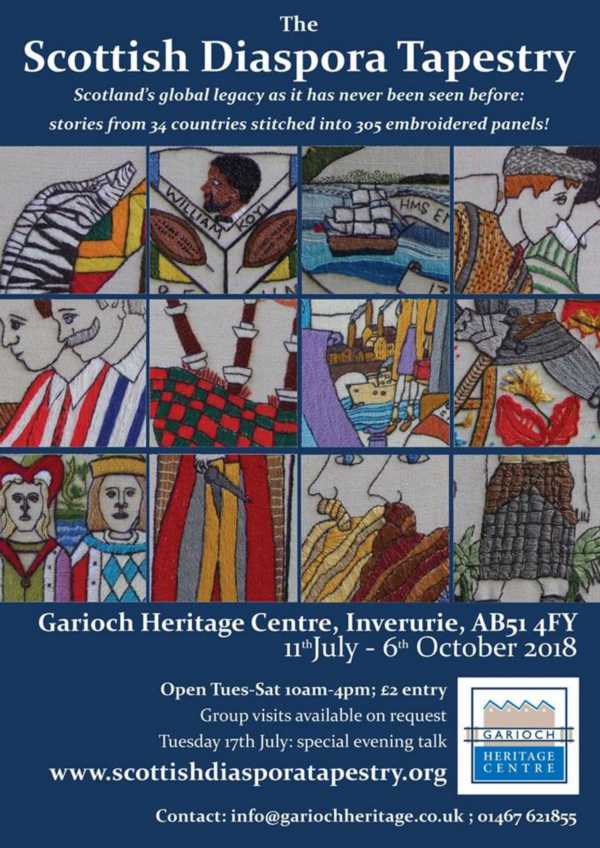 Published Date: July 5th 2018