Lost Lives New Voices & Woven Bones ... Dunbar's Tale Unfolds ...
Story Drama of Dunbar's Scottish Prisoners as they were mercilessly marched to Durham in 1650

Laura Lindlow has made a significant contribution to the contemporary telling of this horrific tale, in her play lately presented at the Bleachingfield Centre in Dunbar - Woven Bones. It appears just as the archaeological team in Durham who excavated the soldiers' remains at the Cathedral publish [Oxbow Books] their meticulous and very comprehensive account of the project.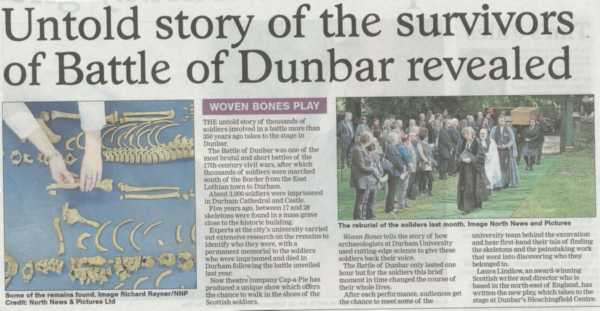 These two literary contributions come at a time the Scottish Battlefields Trust, with support from Historical Environment Scotland [HES] is establishing a signed/ interpreted Battlefield Trail.... and that will all be ready well before the Scottish Battlefield Trust [SBT] presents its full scale battle re-enactment in September 2019.

This is part of the now regular triennial cycle of East Lothian September Battle Re-enactments by the SBT that this year is at Prestonpans [September 15/ 16th] and in 2017 was at Pinkie Cleugh.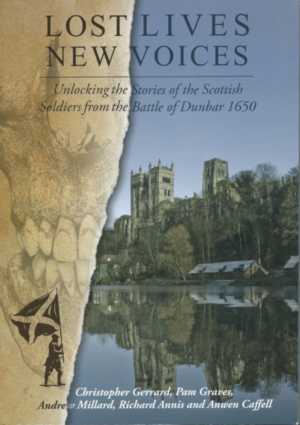 September 3rd 2018 sees an SBT Guided Walk of the Dunbar 1650 Battlefield ... 10.30/ 12.15


Go HERE for full details to ...


Published Date: July 1st 2018