ELC's ownership of former Power Station lands means we can get moving ... at long last!
It's been a very long wait, but now we can get cracking

The 1745 Battle Trust has been campaigning with widespread community support for the conservation and interpretation of the Prestonpans battlefield since 2006! And until last week Scottish Power as owners of the lands stonewalled. However, Wednesday last ELC took ownership and there has been a sigh of relief all around. Not least from the Coastal Regenerators whose own campaign led to the creation of the Master Plan for the area's future.

The Battlefield is known as Zone 4 in that MasterPlan

Zone 4 is intended as a green lung, which will embrace all the remaining areas of the battlefield and a goodly segment of the Waggonway which runs across. The battlefield is in the National Inventory maintained by Historic Environment Scotland [HES].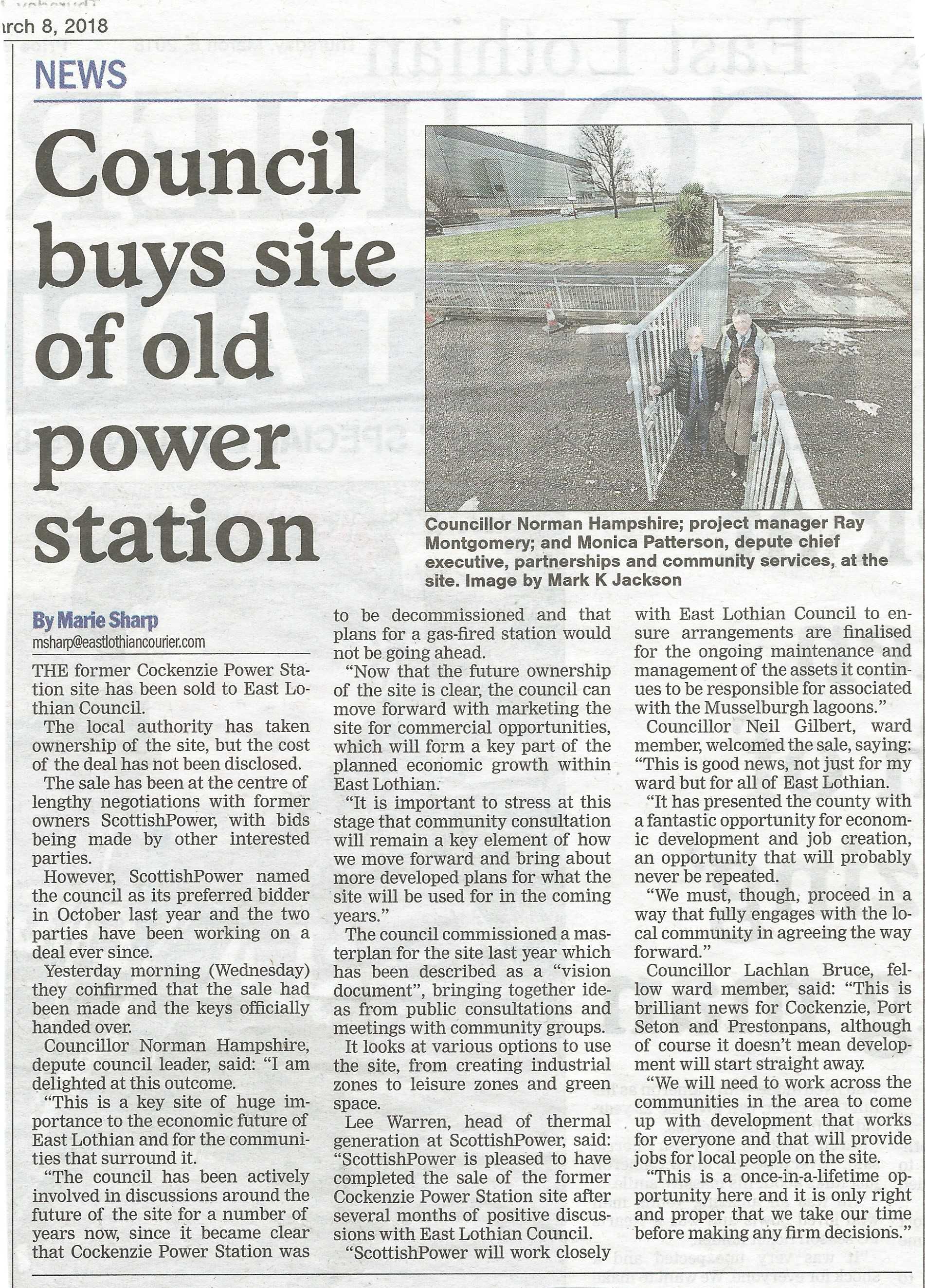 The Trust is immediately applying to acquire or take a managing lease on much of Zone 4 to return it to agriculture as it was in 1745. It's fertile soil and we are already in partnership with a farmer committed to conserving the battlesite appropriately.

The Trust is also now set to install and dedicate two new Memorial Tables in a designated Field of Remembrance close by the Waggonway. They will be the first memorials to those who fought and died at Prestonpans on September 21st 1745. They have been beautifully sculpted by Gardner Molloy with support from Viridor and the Barons Courts.

Next Steps for the Permanent Home for Tapestries & Living History Centre

Action at the battlesite is truly welcome after so long. But the superordinate requirement the Trust faces today is to find an excellent site for the permanent home for the two tapestries within a Living History Centre for the Battle in 1745, East Lothian's other major battles and the Jacobite Cause at large. This is a big challenge but progress is clearly required!
________________________________________________________________________

Ed: The Full Report is linked here MASTER PLAN



Published Date: March 13th 2018