Battle Trust Setback at Prestongrange Museum but Next Steps Already in Hand
Battle Trust will not now seek to locate at Prestongrange Heritage Museum

The Battle Trust's application to the Heritage Lottery [HLF] in December 2016 was not successful. HLF gave their reasons for not giving support and the Trustees are of course listening carefully!

In common with views expressed by Prestonpans Community Council earlier in 2016 HLF noted, inter alia, the considerable distance the BathHouse was from the battle site itself. As such the Trustees are now looking carefully once again at options in that vicinity. As the Courier reports, one very attractive if unexpected option that directly overlooks the battle site is the NW corner of Blindwells. Initial discussions have started with Hargreaves, the developers there. Other options include St Joseph's School's lands or the brownfield site of the Power Station.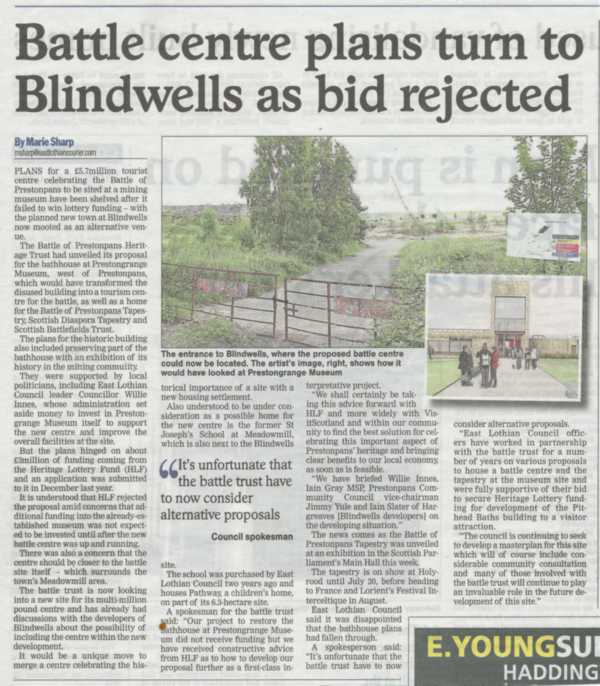 Rest assured news as it happens will continue to be provided here at the website.


Published Date: June 24th 2017