Scottish Diaspora Tapestry Back in Scotland after over 2 years touring the Globe
Exhibition opens at St Giles Cathedral .. back in Scotland at last!

An absolutely delightful and beautiful venue and Mother Cathedral for the Church of Scotland. Visitors were often fortunate to hear organ music as they came in their thousands - thanks to excellent publicity on social media, BBCtv Breakfast Show and Reporting Scotland, in The Scotsman and Edinburgh Evening News & in i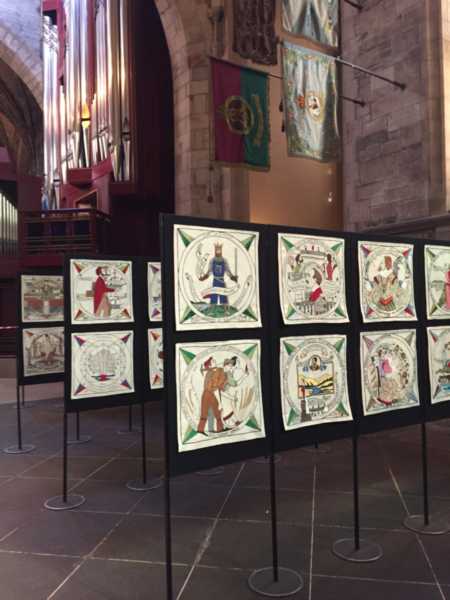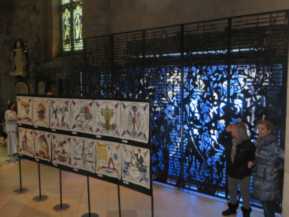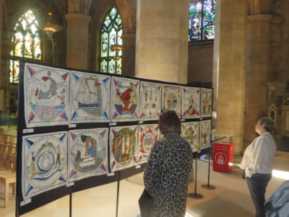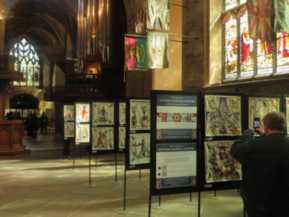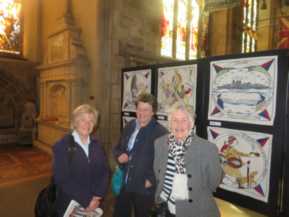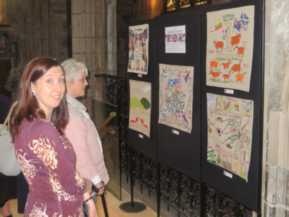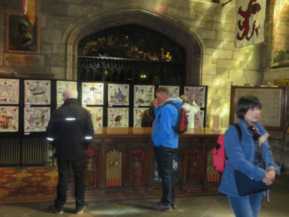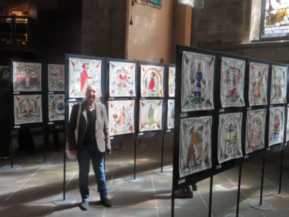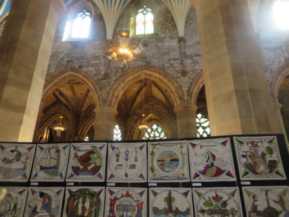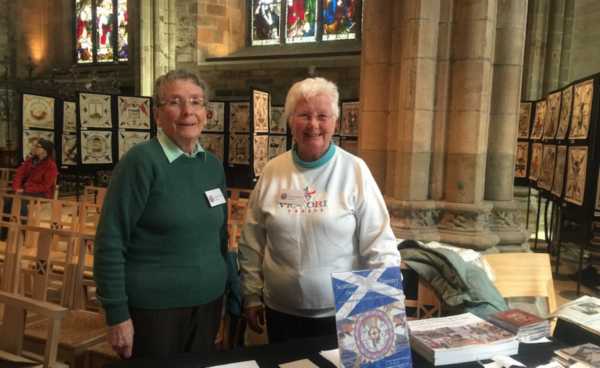 Schools contributed beautiful diaspora panels they had stitched whilst the full tapestry was exhibiting around the globe!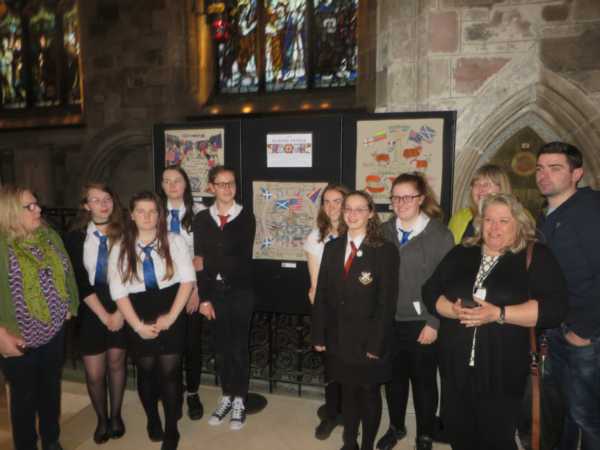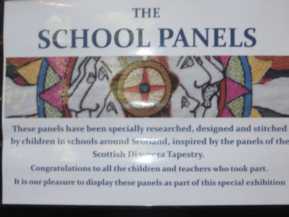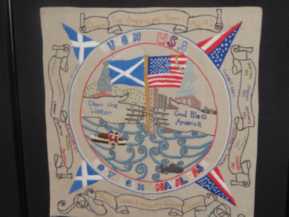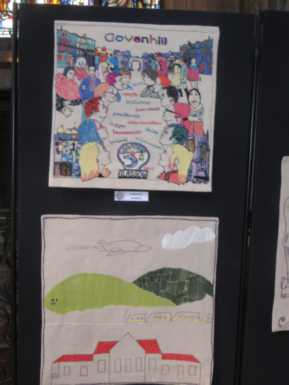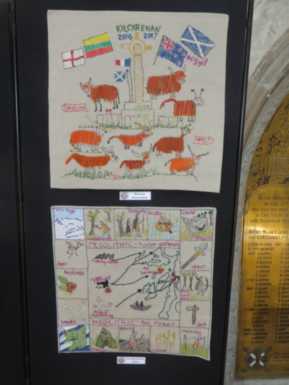 ... and for the bad news?

Netherlands panel of Europe's First Kirk stolen under cctv surveillance and in front of witnesses ...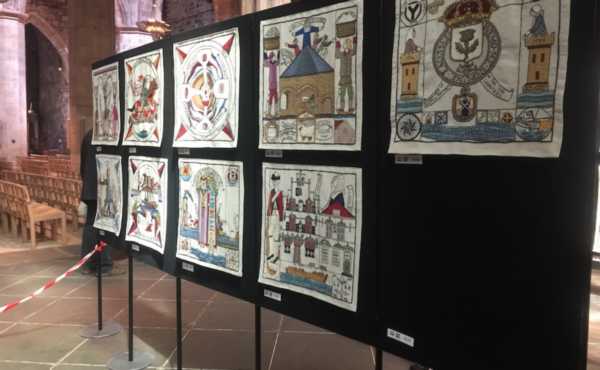 May 7th was a sad day in the story of the Tapestry as a thief sought to spoil visitors' enjoyment of the artwork at St Giles Cathedral. As reported on May 8th here at NEWS, NL05 The Kirk shown below, being Europe's 1st Church of Scotland Kirk, stitched in Veere, was stolen. There are cctv pictures and witness statements so it is to be hoped the police can retrieve it before too long.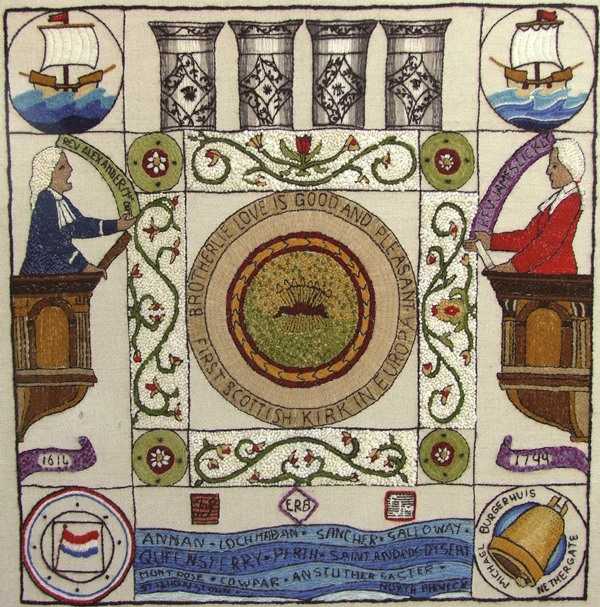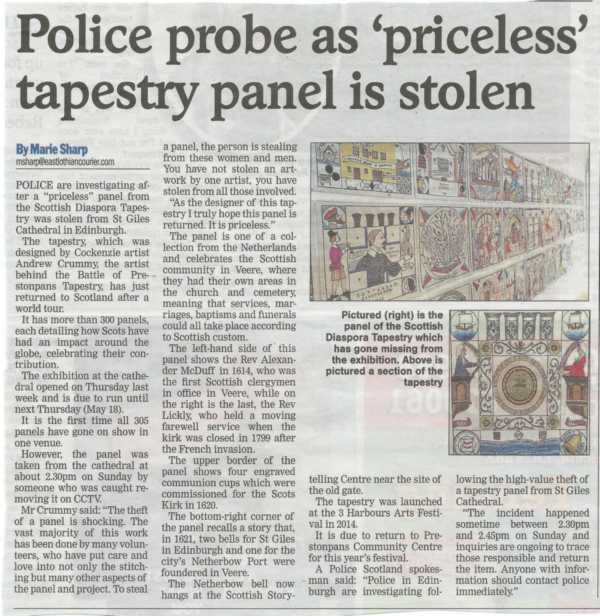 Published Date: May 9th 2017