APP tags coming to signposts near you
Better guidance as you walk or cycle the trails

The circular APP tag below is appearing in the coming weeks attached to the street/walk signage for both the 1745 Battlefield and the 1722 Waggonway. It also links to the Bankton Doocot DVD on Colonel Gardiner's life via YouTube.

It's an outgrowth of the Paths for All, Barons Courts & Viridor Grants in 2016 that have made such a massive improvement to access and interpretation on the ground.

You can either link via the QR tag and/or go to the web address for free download. It uses GPS to ensure you get best results.

P.S. As a bonus, the Battle of Prestonpans Tapestry is also available in English, Gaelic and French!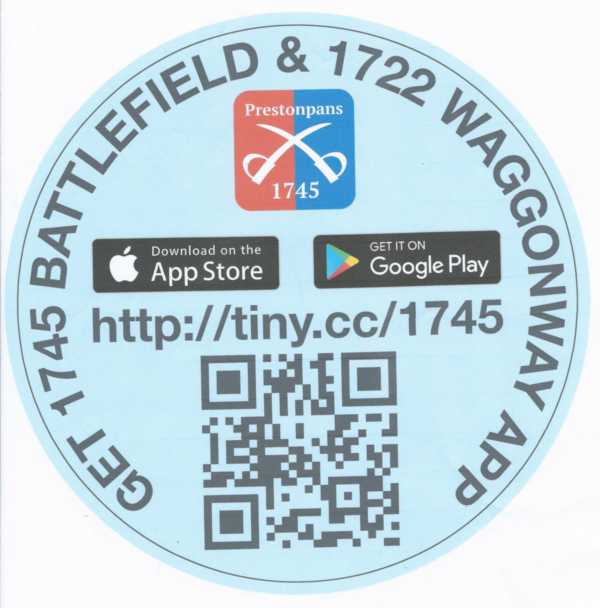 Upgrading the use of technology

This is the second APP we've produced for walkers/ cyclists/ visitor groups in The Pans. The first was for visitors to the Scottish Diaspora Tapestry: scottish diaspora for free download at Apple and Android/ Google.

Coming in July will be the Murals and Arts Trail hubbed from the Prestoungrange Gothenburg. It covers all the artworks included in the latest 2nd Edition of the book [on sale at The Gothenburg] Murals Trail and Arts Treasures of Prestonpans.


Published Date: March 10th 2017