At Last! The Battle Trust applies to the Heritage Lottery for a permanent home at Prestongrange Museum .. details here.
Our Major Lottery Application: The Battle Centre applies to develop Prestongrange Bath House

On the 8th of December, the Battle of Prestonpans [1745] Heritage Trust formally applies for a £3.7m grant from the Heritage Lottery Fund towards its ambitious £5.7m project. It will transform the historic Bath House at Prestongrange Heritage Museum in Prestonpans into a state-of-the-art Battle Centre to be enjoyed by the local community and visitors from over the world. The Bath House is the only one of its kind remaining in the country - and its social significance will be honoured and protected by the Trust.


Built between1952-1953, it provided mineworkers with basic facilities to 'go home washed' until 1963. Currently unused, the Trust will revive this important heritage building as a place to tell its original story but also the story of the historically significant Battle of Prestonpans in 1745. In doing so it will be creating a new anchor for the important Prestongrange site; and the Trust will be working in partnership with East Lothian Council all the way.

Over the last ten years it is estimated that approaching 700,000 people have been involved in Trust activities, placing our greatly experienced community group in an excellent position to manage and celebrate this heritage professionally and with the passion we have displayed since our creation.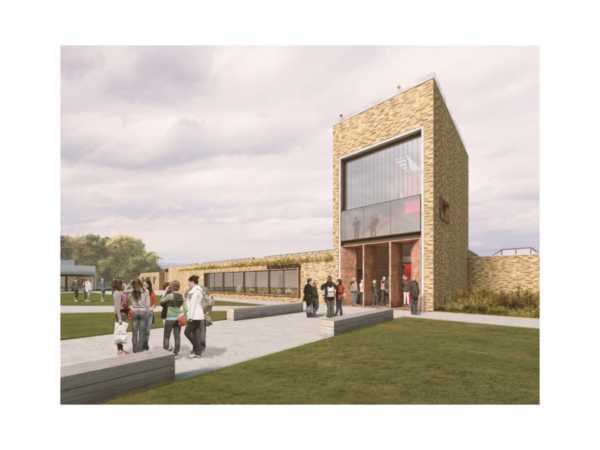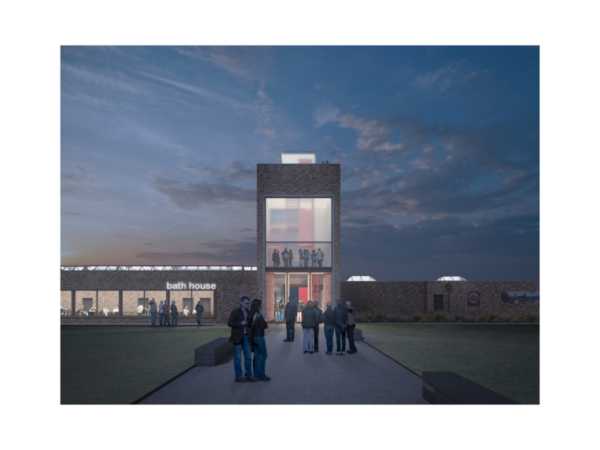 The Bath House will be the permanent home for the acclaimed 104-metre long 'Battle of Prestonpans Tapestry' – an impressive community artwork, hailed as one of the most important community artworks of the century, which 400,000 people have already visited in the UK and overseas.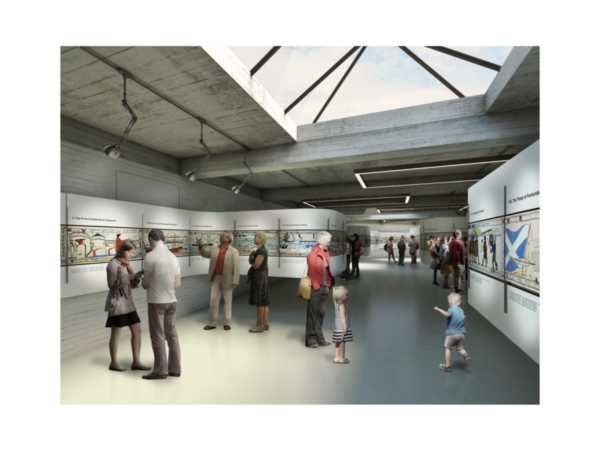 In addition, there will be a high-quality exhibition about the Battle of Prestonpans, a new café, a learning centre, volunteer facilities and an observation Tower orientating up to 80,000 visits annually to Prestonpans and Prestongrange.

It will also be the new home of the Scottish Battlefield Trust, Scottish Diaspora Tapestry and the Jacobite Trail.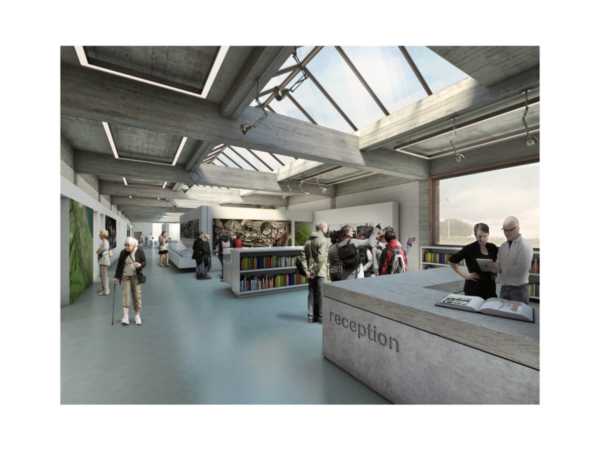 The project could benefit the local economy by £5m per annum as well as bringing benefits to local business during construction.

The Grant sought will cover conservation and building works, a new exhibition, the display of the Tapestry, and fourteen new staff posts to deliver the scheme, as well as a range of exciting activities for the public, including conferences, guided walks and workshops.

The Trust is seeking an additional £1.8m towards the success of this project, and will be launching an online fundraising campaign alongside other fundraising activities. Details of these will be available in April 2017.

For further information on the project, please contact Arran Johnston at
ajohnston@battleofprestonpans1745.org

"We very much look forward to working with the Trust. This is a transformative project for both Prestonpans and for East Lothian."
Willie Innes, Leader of East Lothian Council

"This project will create much-needed jobs, and raise the profile of Prestonpans at a time when the community needs it most."
George Kerevan, MP for East Lothian

"The visuals for the proposed development look very exciting and I am glad to see the reuse of a major part of the industrial buildings."
Barbara Cummins, Historic Environment Scotland

"Prestongrange Museum has a significant historical importance to the community and has the potential to provide a world class facility."
Iain Gray, MSP for East Lothian in the Scottish Parliament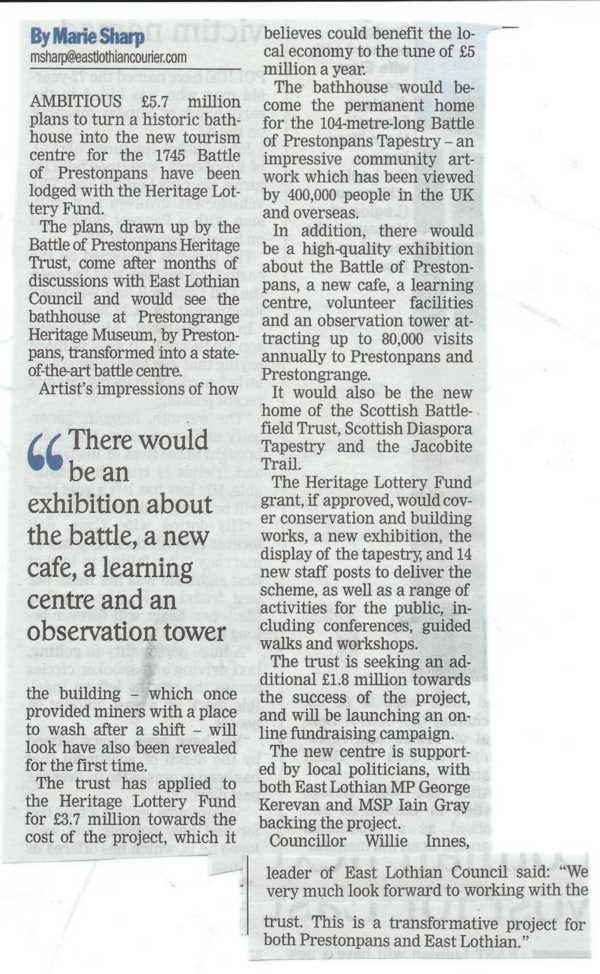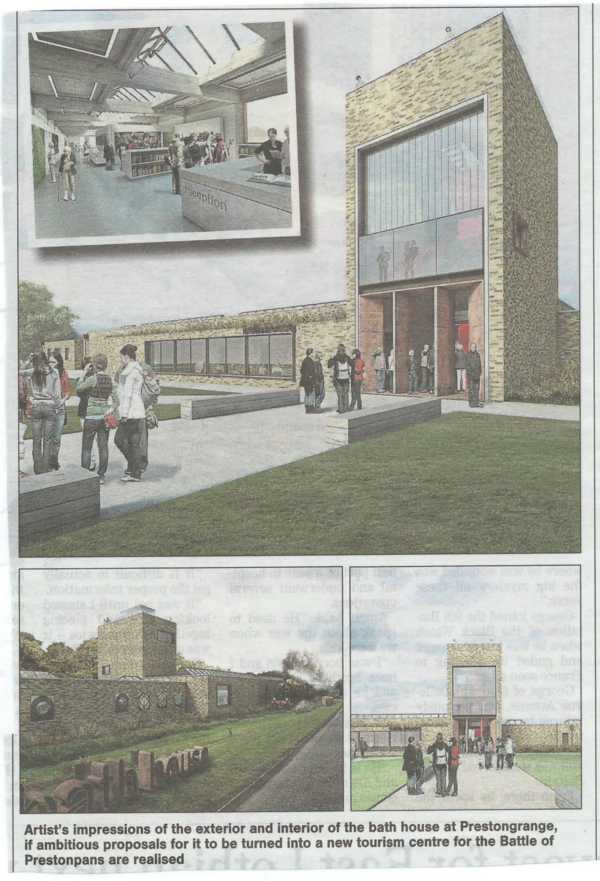 Published Date: December 7th 2016