Montreal keeps enjoying the Tapestry ... as the snow gives a heartening Bienvenue!
Every Opening needs a Grand Party and Celebrations and that was certainly happening at The Atwater Library & Computer Centre

In attendance were Bruce Bolton [Exhibition Lead and Past President for the St Andrew's Society], Martin Cunhall [President of the Atwater Library], Lynn Verge [Chief Librarian] Iain Aitkin [Quebec's Scotsman of the Year], Brian MacKenzie [President of the St Andrew's Society], Jeff McCarthy [Black Watch Piper recently fined for carrying his skean dubh and who has lodged an Appeal!], Dr. Heather McNabb [McCord Museum] along with Suni Hope Johnston & Moira Barclay [stitchers of the St Andrew's Montreal panel shown below].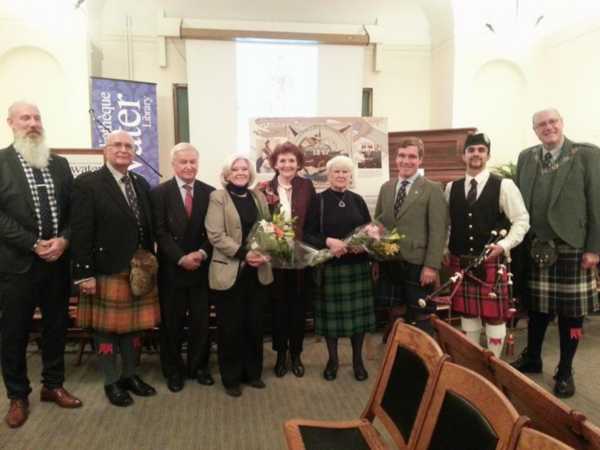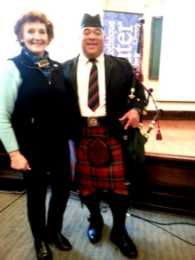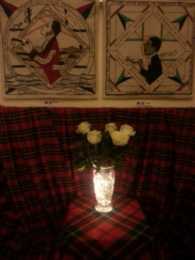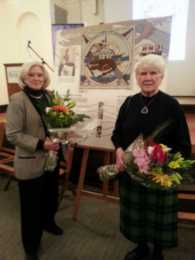 There are beautiful flowers aplenty and cake, of course! That's getting to be a bit of a tradition now across the globe. And globally we are beginning to learn about Canadian wines ...

click to enlarge all images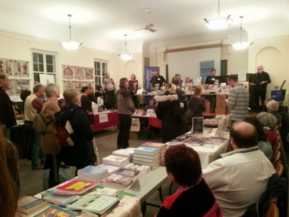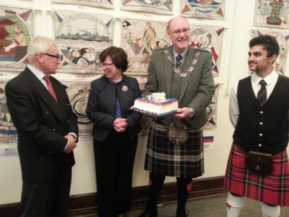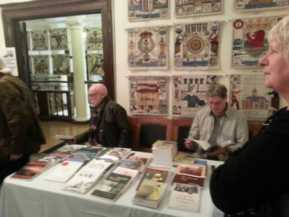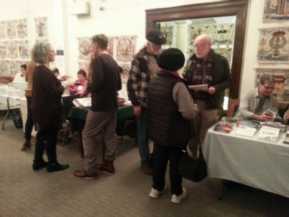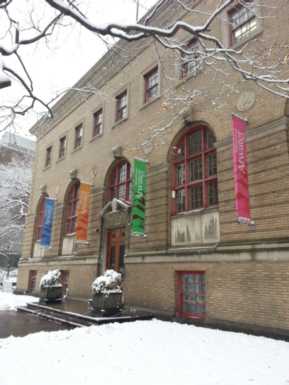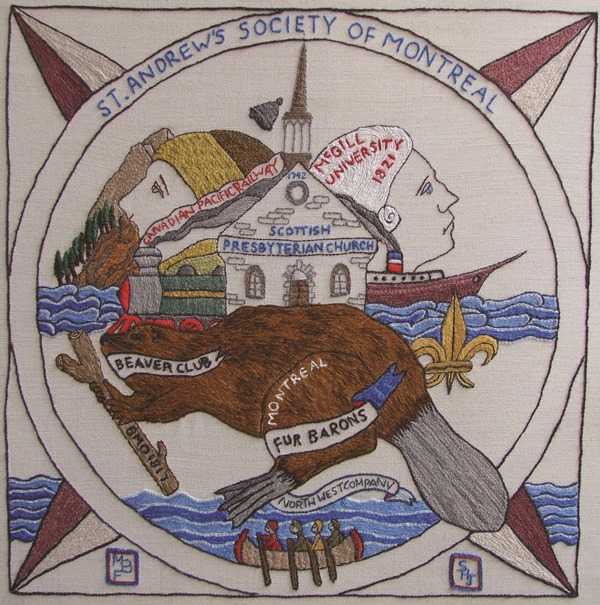 Published Date: November 28th 2016