Prestoungrange Gothenburg in safe hands for the future ...
Good news at The Goth .. from November 1st the Kentwood Brewing Team are taking on the Lease

Since last autumn discussions have been afoot across the community to explore how the Goth can carry its role in The Pans forward as Gordon Prestoungrange and his family take a back seat! Gordon is 80 next year and, although not looking for the quiet life, is looking to make new arrangements. The new scheme of things has meant there's actually no need for the Goth to be sold to persons as yet unknown!

As good fortune has it, the Kentwood Brewers who joined in the Fowler's microbrewery last April have volunteered enthusiastically to take over what is technically a sub-lease from the Barons Courts. That role since 2006 has been filled by Black Laurie & Taylor LLP [Carol, Andrew and Anne to us of course], but whilst they will carry along into the future with Sean Wood and Lewis Kent of Kentwood they will surrender their sub-lease on October 31st.

The community owes them all, and their staff, an enormous vote of thanks for all they have achieved since 2006 as well as wishing Sean and Lewis all the best in the years ahead. They take over a well loved and thriving institution in The Pans and they've already made their mark with the ales they've been brewing since they arrived!

For that success to continue, the community must of course gives its support as customers which we can be sure we all will just so long as we get what we know we want and what we don't perhaps yet know we need!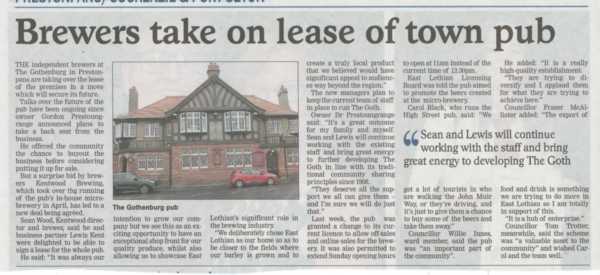 P.S. Get along asap to the Goth and meet Lewis [left] and Sean shown below ... if you've not already had the pleasure, and renew acquaintance with the continuing staff. And start booking for Christmas ...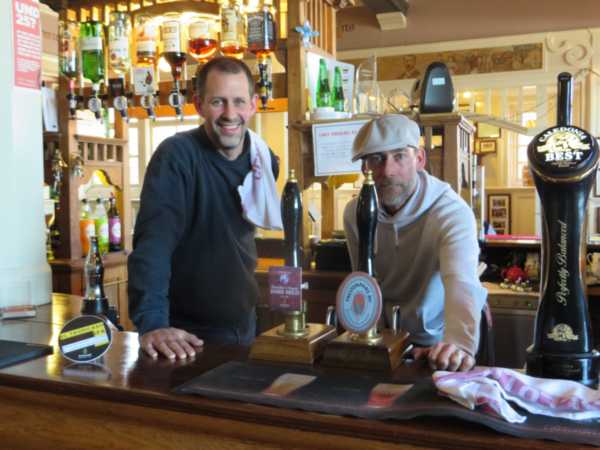 Published Date: October 6th 2016