Did the Stuart's see New Zealand? Well, the Diaspora Tapestry will be there shortly ....
The Scotsman/ Scotland on Sunday have a bit of a reputation for pulling the leg .. is this A N Other pull?

As we were creating the Scottish Diaspora Tapestry word spread that Scotland's Brown Trout had emigrated to Tasmania in the late 19th century. At end 2015, an excellent feature article on the 2nd Battle of Prestonpans was accompanied by a photograph from Bannockburn re-enactments ...

... and now, as New Zealand awaits the arrival of the Scottish Diaspora tapestry on South Island at Dunedin/ Otago, and the nation there contemplates a new flag without the Union Jack beloved of the Hanoverians ... here comes a fascinating tale of a putative [illegitimate of course] grand-daughter of the Bonnie Prince 'exiled' to Campbell Island. The island's name alone is worrying ....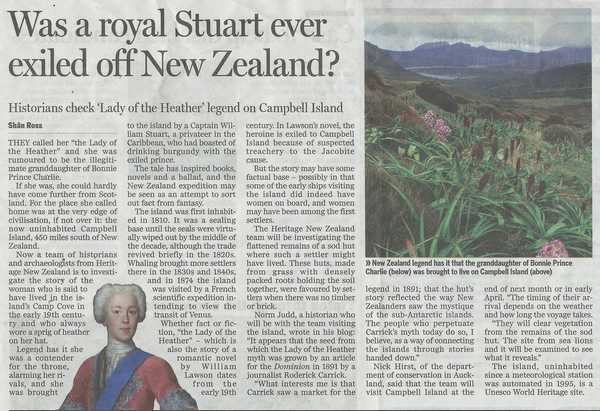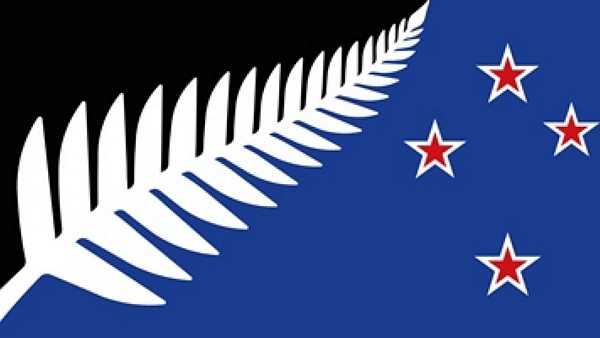 Published Date: February 23rd 2016