Albury New South Wales Enjoys Diaspora Tapestry ...
Back from Tasmania, the Tapestry opened its 4th Australian Exhibition in Albury NSW on February 3rd for three weeks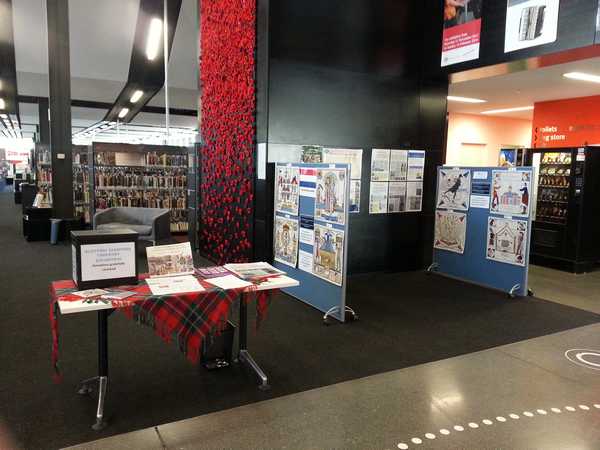 It's all looking good in Albury, with Sydneysiders even coming down to see what's in store for them in March!

First time here we've had the odd difficulties in Lavington Library with health and safety issues regarding working at heights, so we couldn't hang as many as inviting-host Natalie Bittner [who formerly worked at Prestongrange Museum in The Pans] had intended to do at the outset .... but that's often the case. The changes will be made mid-exhibition so that all will be seen in line with Bergen in Norway just a year ago!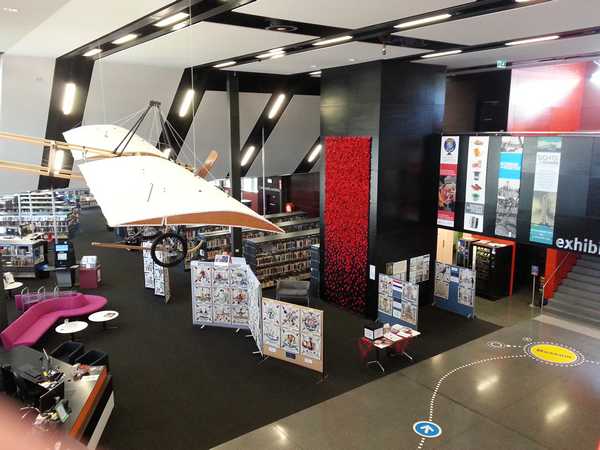 Dozens of descendant Scots are of course visiting as well as embroiderers, giving Tour Director Jenny Bruce plenty to think about. She's confidently expecting close to 2000 visitors during the exhibition as word of mouth spreads.

The exhibition had a 'soft' opening as it's in competition with, inter alia, Marilyn Munroe. [Sounds a Scottish name somehow?]

[The pictures immediately below are from Albury Library; those above from Lavington Library.]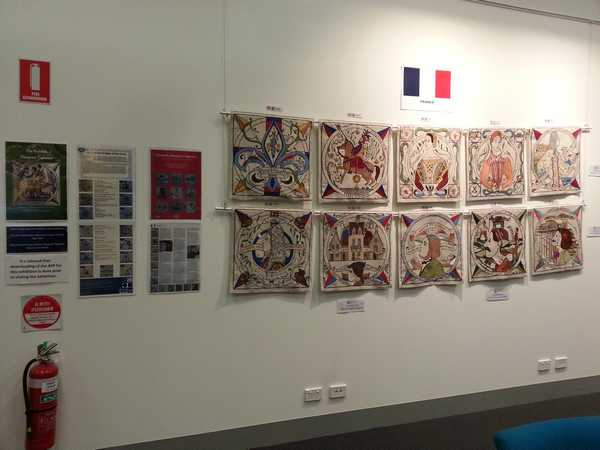 Jenny Bruce is offering her own counter-attraction to Marilyn - to the History Group - on Wednesday evening, February 10th. There have been regular visits by embroidery groups, tv appearances and of course press reports - leading inter alia to an added exhibition in Wangarratta, NE Victoria, en route to Sydney early March.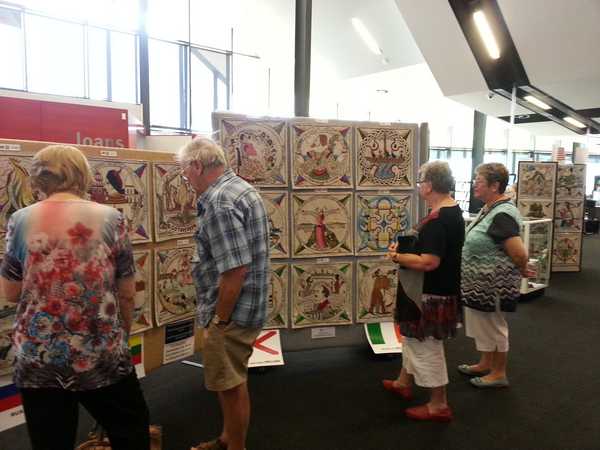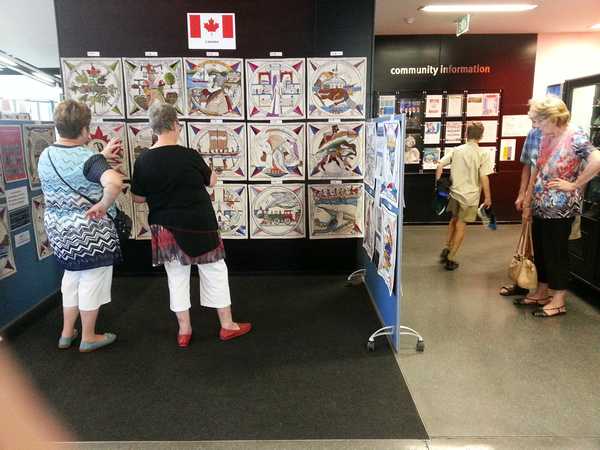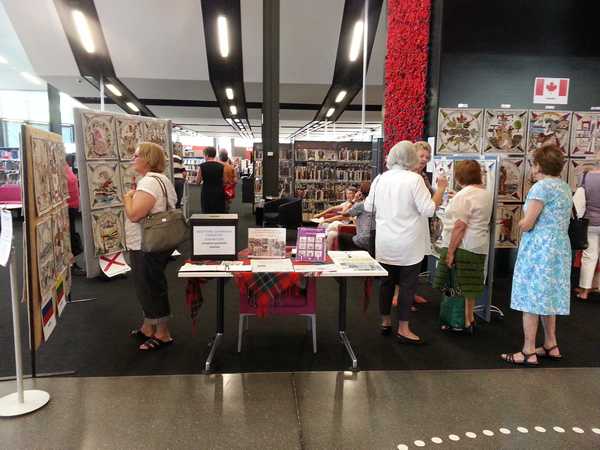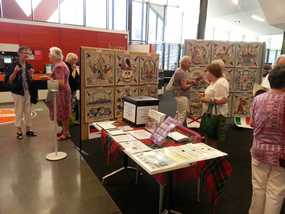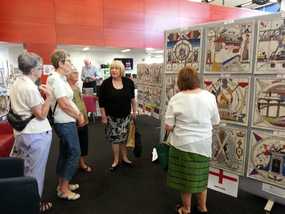 As the exhibition entered its third week the classic word-of-mouth impact brought visitors from across and out of state ... first there was a party of 100+ Greek visitors who loved the artwork but asked: why no Greeks' panels?; then left below Rosemary Farmer [holding one of her panels] travelled across from Sydney with her patient husband; and [right] Roslyn White, up from Melbourne to see the panel from Clan McNichol. The Clan Sutherland Society here in Australia also called gathering more copy for of its forthcoming magazine article!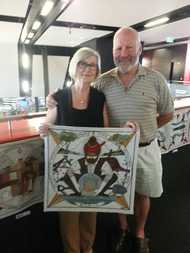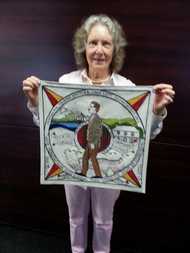 Published Date: February 15th 2016