Picinisco is next exhibition for the Diaspora Tapestry
'Special Request' Exhibition for Picinisco: from August 29th until September 27th

La Scottish Diaspora Tapestry sta per arrivare a Picinisco..esattamente il 29 Agosto per un mese circa....la Scottish Diaspora Tapestry celebre rappresentazione dell'unione tra la Scozia e il Mondo intero... per noi è importante l'unione tra la Scozia e Picinisco....sarà allestita questa Mostra all'ex Museo -Largario Montano e alla Congrega della Chiesa di San Lorenzo in Picinisco....

It's a fact of course that twin town Barga gets most, almost all, of the publicity for Italian links with The Pans. But Marietta DiCiacca, who's been embroidering with our Arts Festival since her original contributions to the Prestonpans Battle Tapestry in 2009/ 2010, keeps the flag flying for her ancestral origins in Picinisco. For the Scottish Diaspora Tapestry stitching together with Francesca Contini, she retold the tale of that community's Italian/ Scottish ice cream makers - pictured below.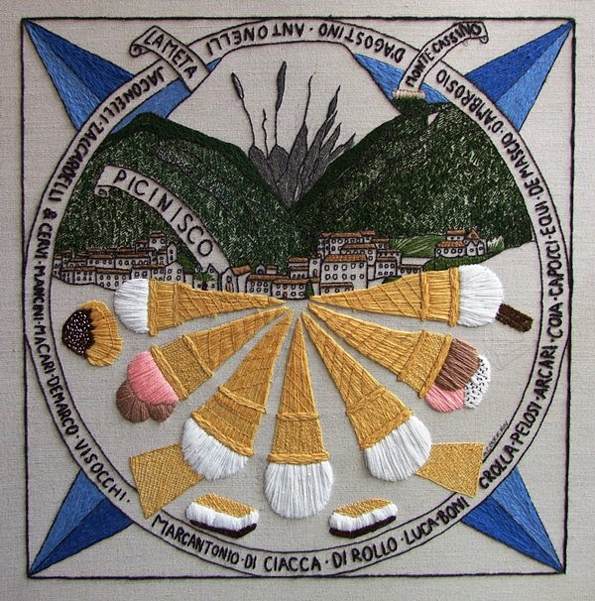 In partnership with her cousin, Cesidio DiCiacca [who was himself instrumental in ensuring the well-appreciated translation of the text into Italian], they are this very week uplifting the exhibition from Barga and carrying it south to Picinisco. And when that exhibition closes late in September Margaret Ferguson-Burns, with colleague Frances, will carry it back to Paris Boussy and then the Centre Culturel Auguste Dobel for its fifth and sixth displays on mainland Europe this year.

The timing of the exhibition in Picinisco is more than appropriate. It coincides with what has been described as one of the '10 most important Festivals in Italy' - Meditazione in Montagna. Some of the details are given below.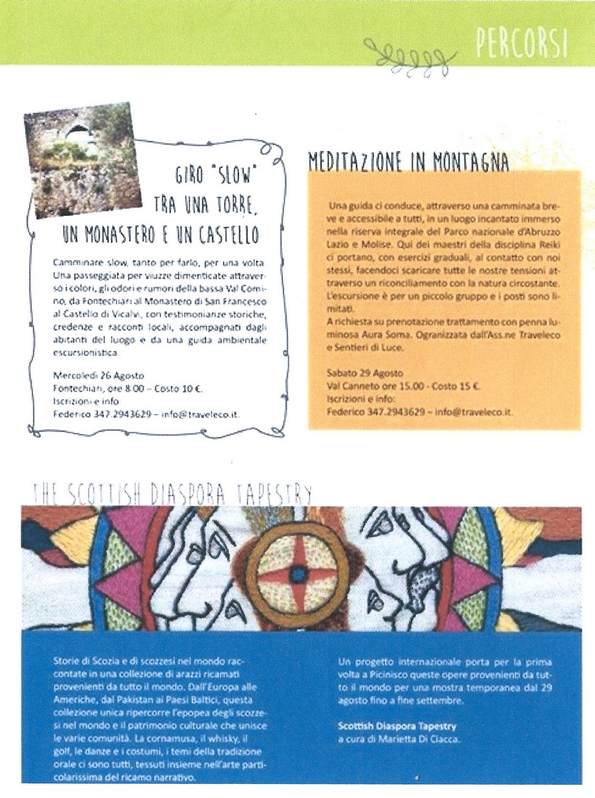 ___________________________________________________________________

Picinisco in Lazio has similar reverse diaspora connections to Scotland to those of Barga, and is a rival to the claim of being the most Scottish place in Italy. In the difficult economic conditions of the post-unification era, many emigrated from Picinisco in search of greater opportunities overseas. Although they settled in various parts of the UK, many reached the west coast of Scotland and became heavily involved in the ice cream industry. It was a popular trade with the locals, which is thought to have aided social integration and acceptance. Today tens of thousands of Scots can claim Italian heritage.

Picinisco nel Lazio ha collegamenti inversi con la diaspora in Scozia simili a quelli di Barga, città rivale per la pretesa di essere la popolazione più scozzese d'Italia. Nelle difficili condizioni economiche del period post-unitario, molti sono emigrati da Picinisco in cerca di maggiori opportunità all'estero. Anche se si stabilirono in varie parti del Regno Unito, molti hanno raggiunto la Scozia e divennero fortemente coinvolti nel settore del gelato. E 'stato un commercio popolare con la gente del posto e si pensa che questo abbia aiutato l'integrazione sociale e l'accettazione. Oggi, decine di migliaia di scozzesi possono rivendicare origini italiane.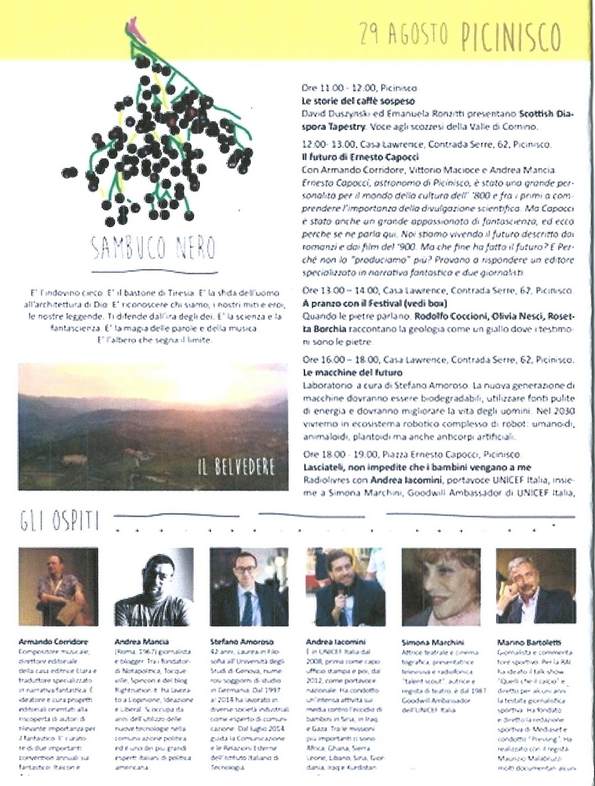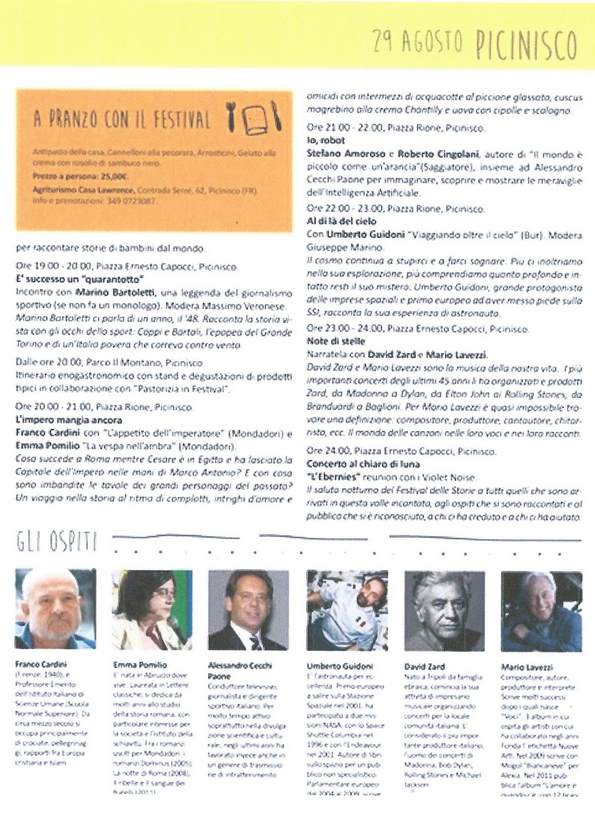 Published Date: August 26th 2015