Scotland's Murals & Tapestry Town ... Ahoy!
Golf Country & Fair Trade of course, but something even more specific of late ..

... of course, it's the Murals and the Tapestries [Yes there are indeed three now and two were hosted here in The Pans.]

So there's a welcoming mention as you enter The Pans.

Amongst which there's never going to be a time when we forget our industrial heritage recounted on the murals, and the brilliant Miners Sculpture is nearly ready to be erected at Top Pans.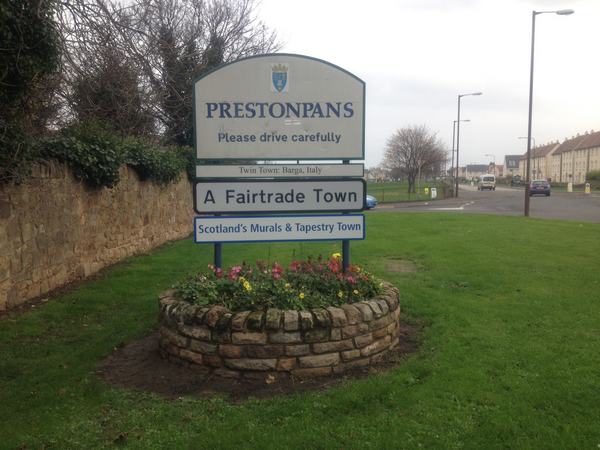 Published Date: December 1st 2014