Victoria Quay gets a diaspora glimpse - June 16th/ 18th
Government staff at Victoria Quay get a wee look at country panels ...

It was the Scottish Government's International Development Group who were first to give support to the Diaspora Tapestry project in 2012, with Ruth Steele then Jamie Steed as supporting contacts. So it was a particular pleasure to hang a selection of 23 panels in the atrium space at Victoria Quay. Nice to see something of what the grant support is achieving!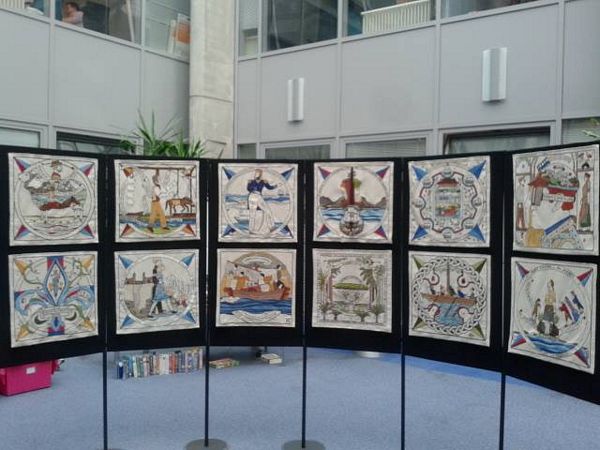 Our thanks to Fiona Hyslop MSP, Cabinet Secretary for Culture, and to Humza Yousaf MSP, Minister for International Development, for their active support throughout.


Published Date: June 28th 2014