Prestoungrange Arts Festival Showcases Local Talent
Arts Week a Absolute Triumph: 18-24th June

This was the inaugural Arts Festival 'Week' for the Prestoungrange Arts Festival charity. At the end everyone agreed to make it an annual event bringing together artists from all over East Lothian. The aim is quite simply to involve all art forms in the community to provide a showcase for the great talent that is readily to be found.

The Week started with an Arts 'n Crafts Fair held at the Gothenburg carpark on Saturday 18th June - Prestonpans Gala Parade Day - adding more colour and diversity to what was already an outstanding event.

Click on images to enlarge

Arts 'n Crafts Fair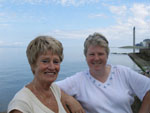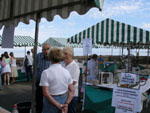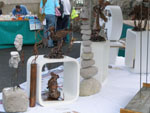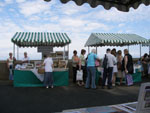 Gala Day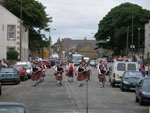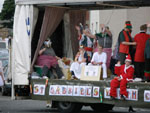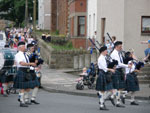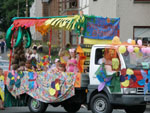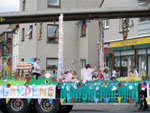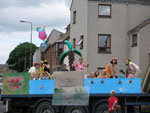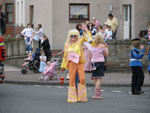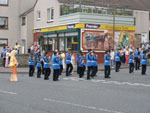 The rest of the week was a feast of music, art, murals, textiles and creative writing. A major highlight on Wednesday night was an outstanding jazz session in the James Fewell Bar from George Birrell, George Pitbladdo and Carole Melrose.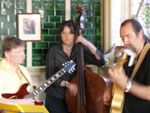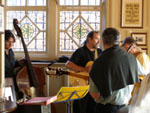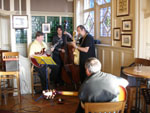 Other activities included an art demonstration by East Lothian artist George Birrell; the primary school children's art exhibition for the Gala Week street banners and more, and local spinner Kathy Edmonds teaching children and adults alike how to spin yarn.

George Birrel Demo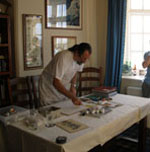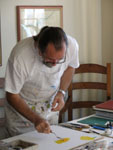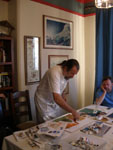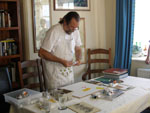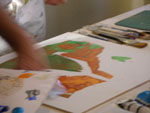 Childrens Art Exhibition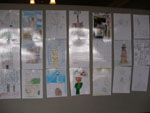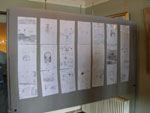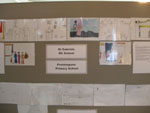 Spinning!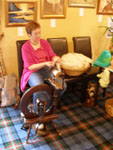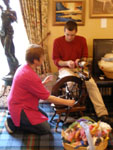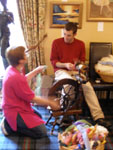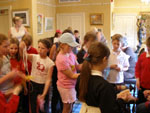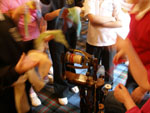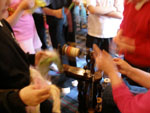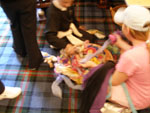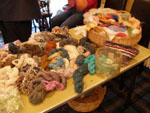 The Week concluded on Friday night with a Festival Supper held in the Thomas Nelson Suite at The Prestoungrange Gothenburg, attended by all those who had contributed to the Festival, the artists and many others just simply interested in art. The Supper was a fine opportunity to say "thank you" to one another/ all who had contributed so much time, imagination and energy to make the inaugural event a 'must-do-next-year' occasion.

If Music be the Food ..

Music plays a big role at the Gothenburg and we already have live sessions most weekends in the James Fewell Bar and Thomas Nelson Suite. Our sincere thanks to those bands/musicians that participated throughout the Festival Week - Yard of Ale; Funkstar; Jim Condie; Carole Melrose, George Pitbladdo & George Birrell, and Shaun Godsell

BookCrossing

Literature is clearly another very important art form, both creating and appreciating it. Jan Barker runs the local BookCross that meets at the Gothenburg on the second Tuesday each month. Jan was busy talking it up handing out information both on BookCross and the Prestonpans Beach Clean Up [of which more for shore later!].

The Spring Workshop on Creative Writing has just drawn to a close with an abundance of promising work resulting – short stories, poetry, prose. John Skinner, tutor nay facilitator, was talking to one and all, encouraging them to take up a pen and write at the next Workshop session.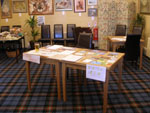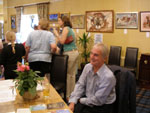 Art Exhibited is Art Talking

The Gothenburg has fast become one of the "spaces" to exhibit in East Lothian. We have already held 7 art exhibitions including James Fairgrieve, 3 of them from the Prestoungrange Arts Festival's own Art Classes, since opening just 12 months ago.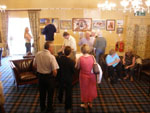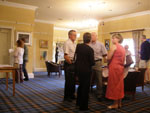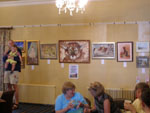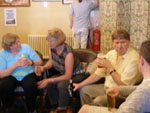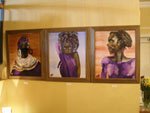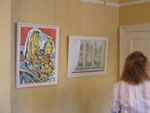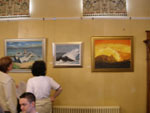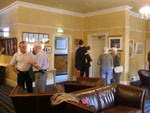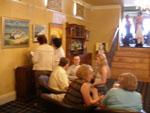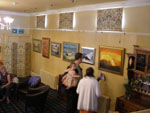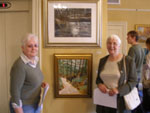 Throughout the Week the Art Classes held a further exhibition and 'silent auction'. Each painting started at a bid of £20 and the highest valued painting made just below £100. Over £800 was raised from the silent auction and exhibition and it was donated straight back to the Prestoungrange Arts Festival Art Classes that take place on Monday and Thursday at the Cockenzie Centre, for them to purchase materials and paint.

We also had a wide range of Prestonpans Primary School Children's Artwork on view - from Preston Lodge; Prestonpans Infants School; Tranent Primary and St Gabriels RC School. Many of these drawings were chosen for the banners that lined the High Street in Prestonpans for Gala Week.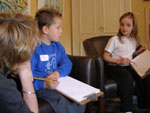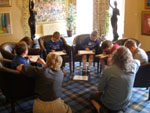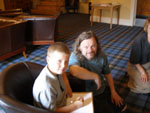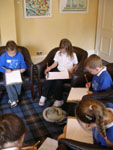 Textile Art

Textile artists Liz Neilson and Ann Dickson demonstrated the art of stitching and fabric painting, whilst spinner Kate Edmonds from Cockenzie showed how to spin our own threads.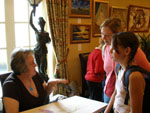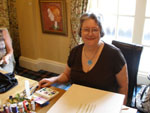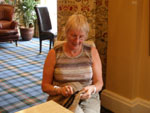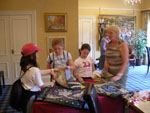 Painting a Mural in A Day - competition for Art Mortimer?

Andrew Crummy, Convenor of the Arts Festival's Murals Action Group, worked with local school children on the Baronial foreshore to create and complete another mural, called Street Art. It will now be added to the Prestoungrange Arts Festival Mural and Heritage Trail. World leader of the Mural-in-a-Day movement, Art Mortimer, who will be in town in August 2006 from the USA better watch out.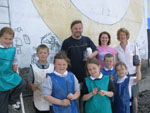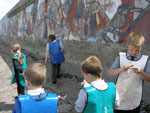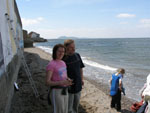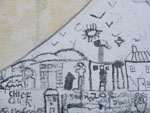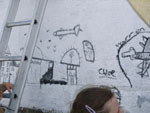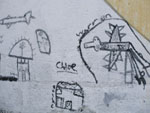 Five Portraits in a Day

... [not to be outdone] ... Kate Hunter, another fine mural artist in the Prestoungrange Arts Frestival team [and creator of the Jim Forster portrait in The Gothenburg Staircase Gallery] showcased another talent by painting five portraits during the afternoon.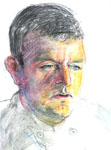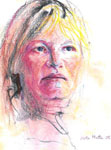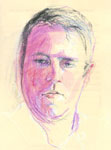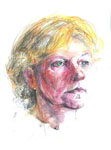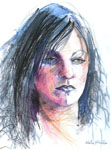 Children's Art Competition

Finally we also held a Competition in the Bistro for the kids. Their theme was simply Summertimme. There were 2 categories: up to 7, and 8-12 years old.

The winners were Abby Marin aged 3 from Gorebridge and James Robertson aged 10½ from Cockenzie. Each received a family day ticket to the Scottish Seabird Centre, North Berwick - courtesy of the Centre.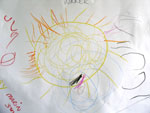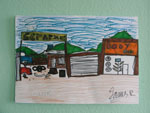 Published Date: June 29th 2005